It was wonderful being back in the Forest City; a place we had lived back in the early/mid-1990s while Ann was taking her Masters, and I was building my freelance business. Many things had changed, but so much remained the same. It was a bit like stepping back in time. So much was the same, although a lot had changed.
Of course Sub the cuddly big kittie made our time in London a complete joy. When he wasn't snuggled up to one of us, or looking out the window at the snow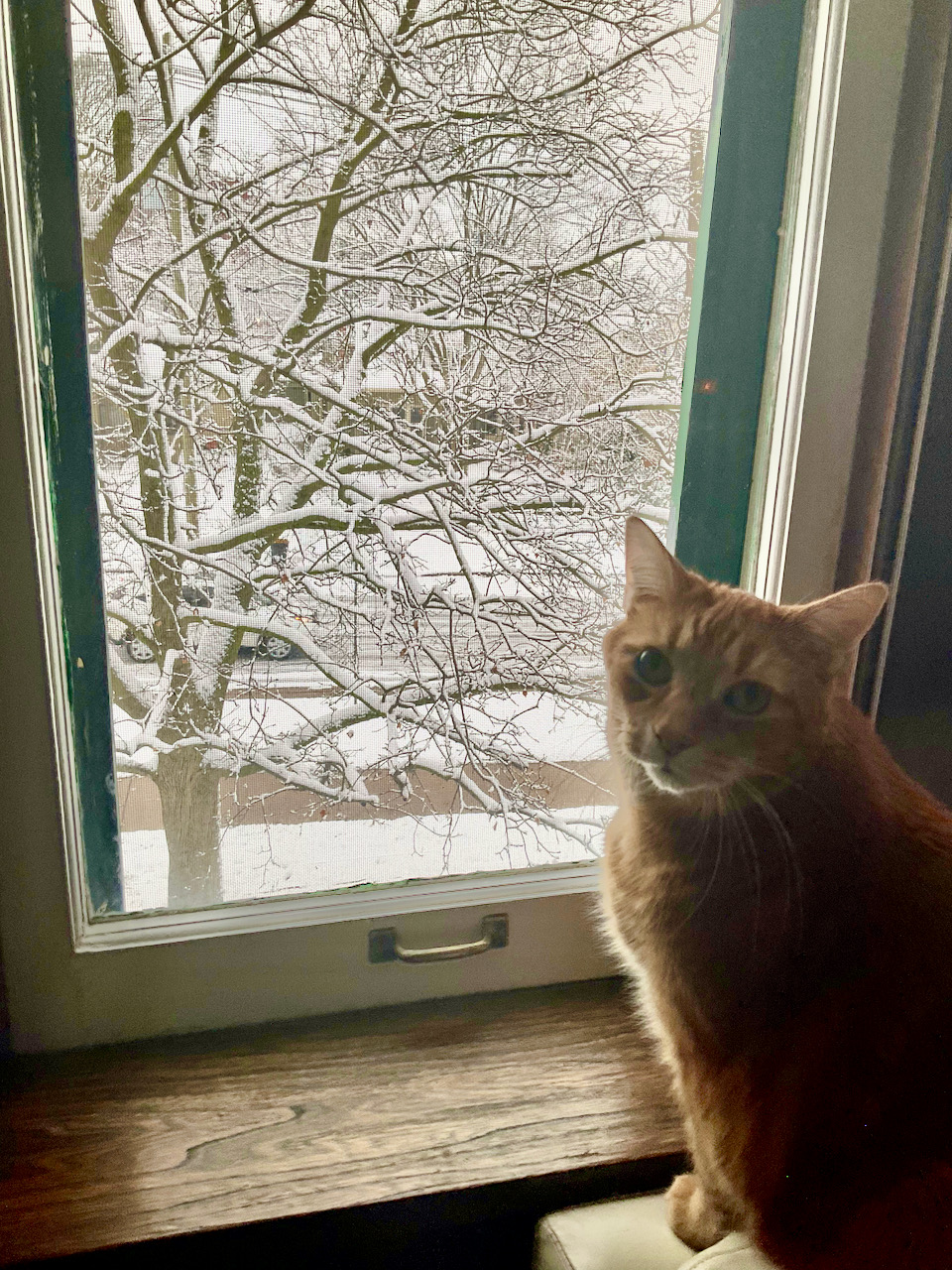 and squirrels, he could be found lingering near his food dish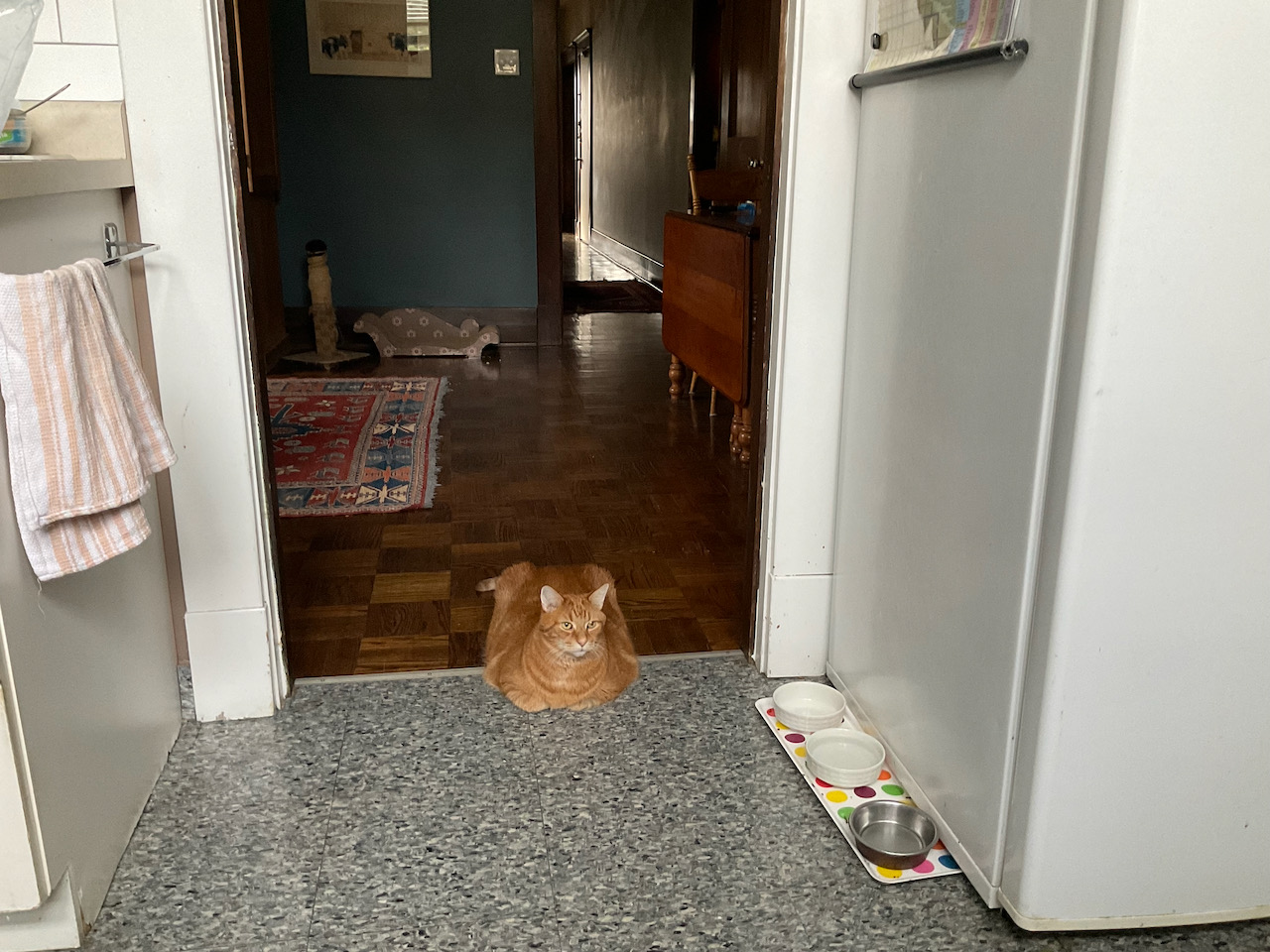 . Unfortunately, we (most Ann) taught him a new bad habit: TV watching.
Turns out, Sub likes watching TV, and most especially other kitties. He got hooked on watching TinyKitties, just like my Mom and Sis.
Our London apartment was in a lovely old building, located not far from an area we knew quite well from our time there in the 1990s. It was interesting just to walk around and see what was the same, and what had changed. We were also close to the Thames River, making it a great place to go for a stroll.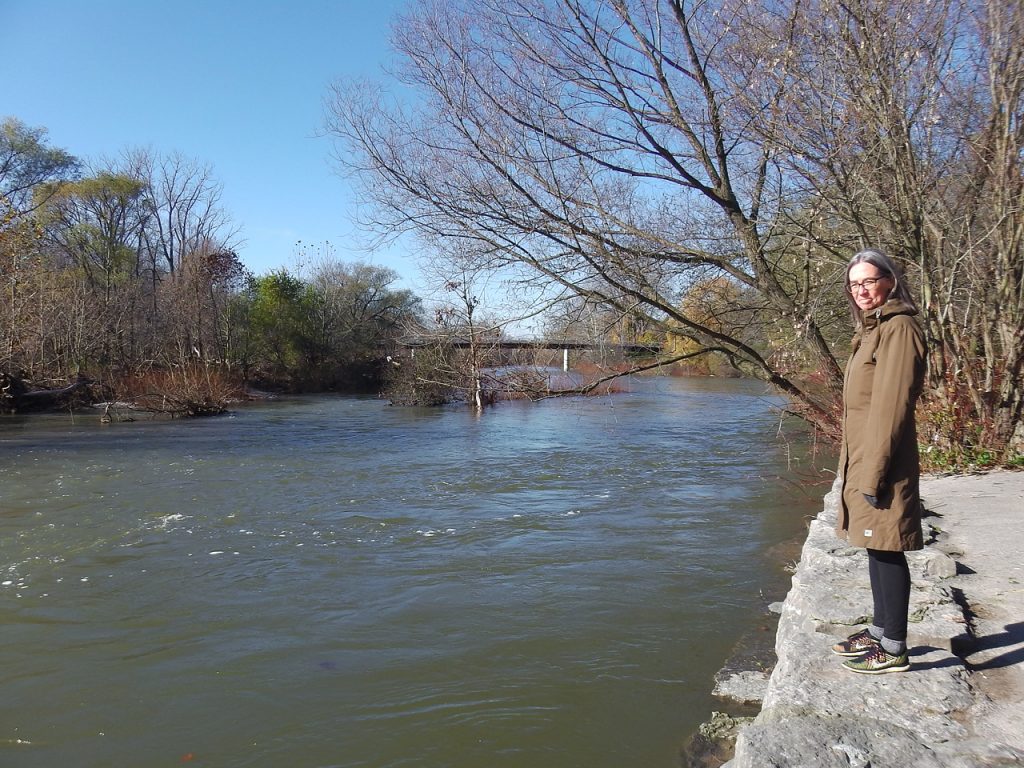 Too soon though, we had to say goodbye to Sub, and head back to Ottawa for a short stint before connecting with our homeowners in Iroquois. This little town is about an hour south of Ottawa. Our temporary home was actually outside the town, in a semi-rural area with a clear view of the St. Lawrence River.
We had visited the house, and met the homeowners and the kitties, the previous summer before heading out west. We had booked our house sit with them back then, knowing full well that Covid-19 remained a big unknown for travel. Luck for all of us, our homeowners left for their visit it Cuba before Omicron really got going. This meant we got to spend December, all the way through Christmas, at this gorgeous place. And best of all, with their amazingly cute kitties: Ville & Nash, or rather Nash–Ville — their daughter lives and works in Nashville.
Before departing on their trip the owners, Brenda and Dave, and their daughter Rebekka, invited us down to spend the evening with them. This gave us a chance to go over the special needs of the house, along with being re-introduced to the kitty siblings. We had a wonderful dinner with them, and then saw them off the next morning.
Although Nash seemed to recover quickly from the mayhem of our arrival and their departure, little Ville took a bit longer to warm up to us. But it wasn't too long before they were both treating us to cuddles, and scowly looks, when dinner wasn't served promptly 😉.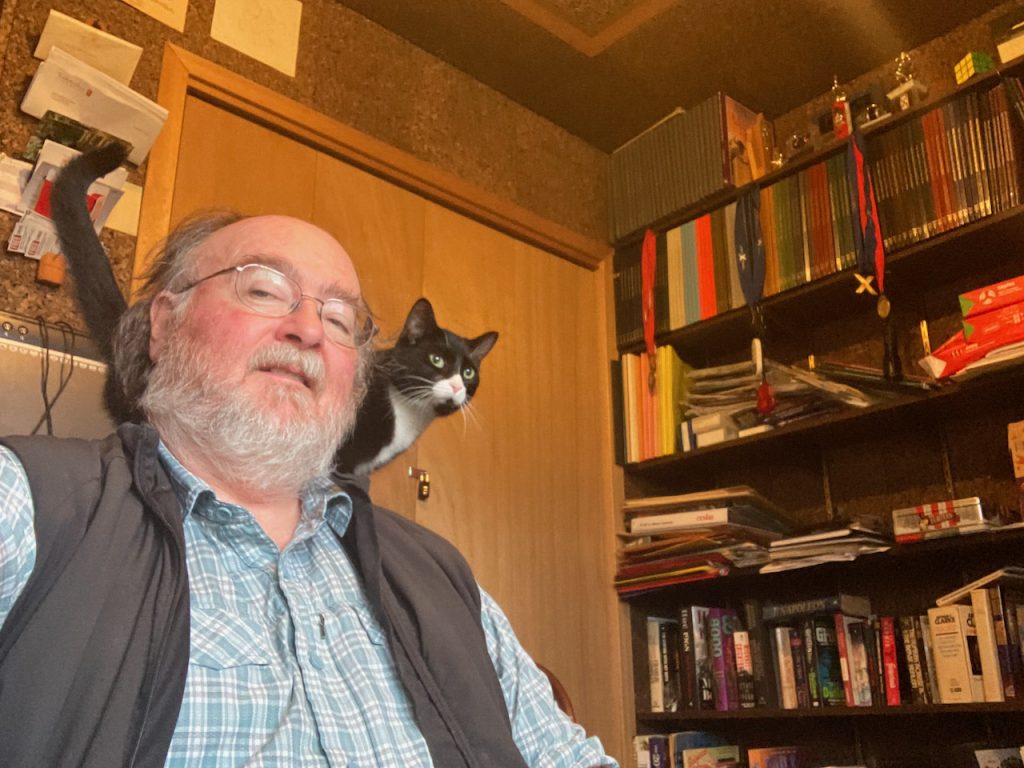 One of the great things about this house-sit was its proximity to Ottawa, and the fact that it extended over Christmas. With that, and the full blessings of our homeowners, who are the absolute sweetest people you could ever meet, we invited Mom and Kathy down to spend the holiday season with us. It was wonderful to be able to play host, instead of always being hosted. And I think they enjoyed being away for the holidays.
Our days were spent reading, lounging, playing lots of pool and snooker, watching the ships go by, and of course hangin' with the kitties.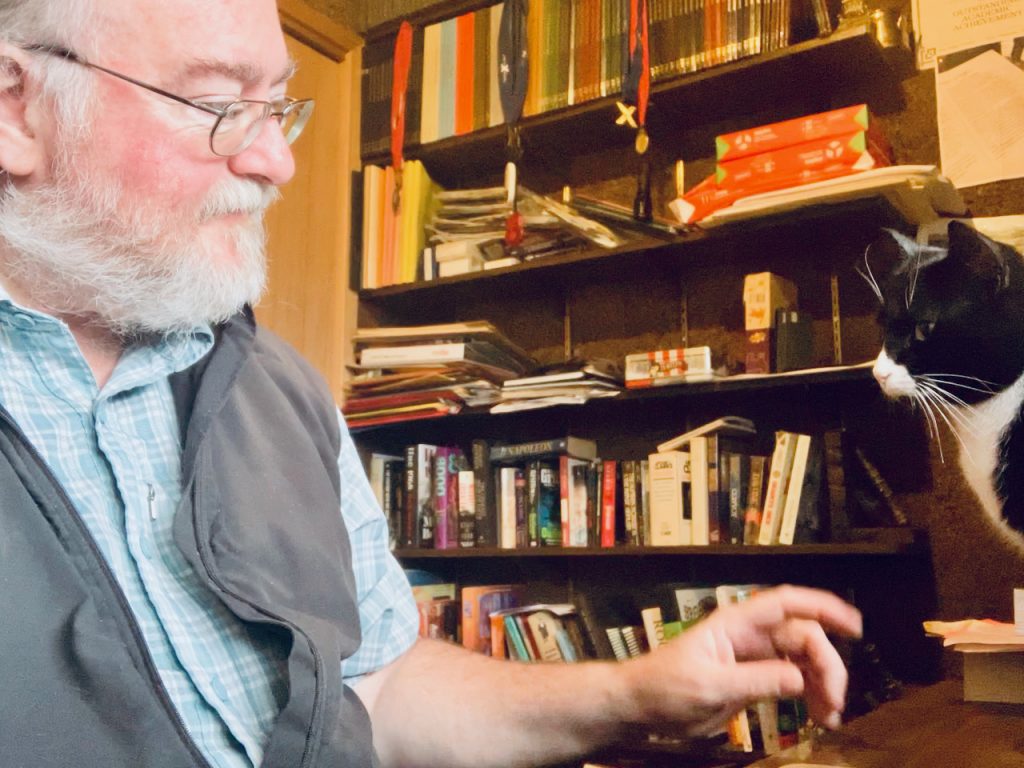 Come the big day, we found that Santa had tracked us down, and left a few goodies underneath the tree. After opening all the presents, we cooked the full turkey meal, and sat around the lovely dining room table to enjoy good food in good company. We even managed to connect with Donna and Sam in Calgary, and raised a remote glass together.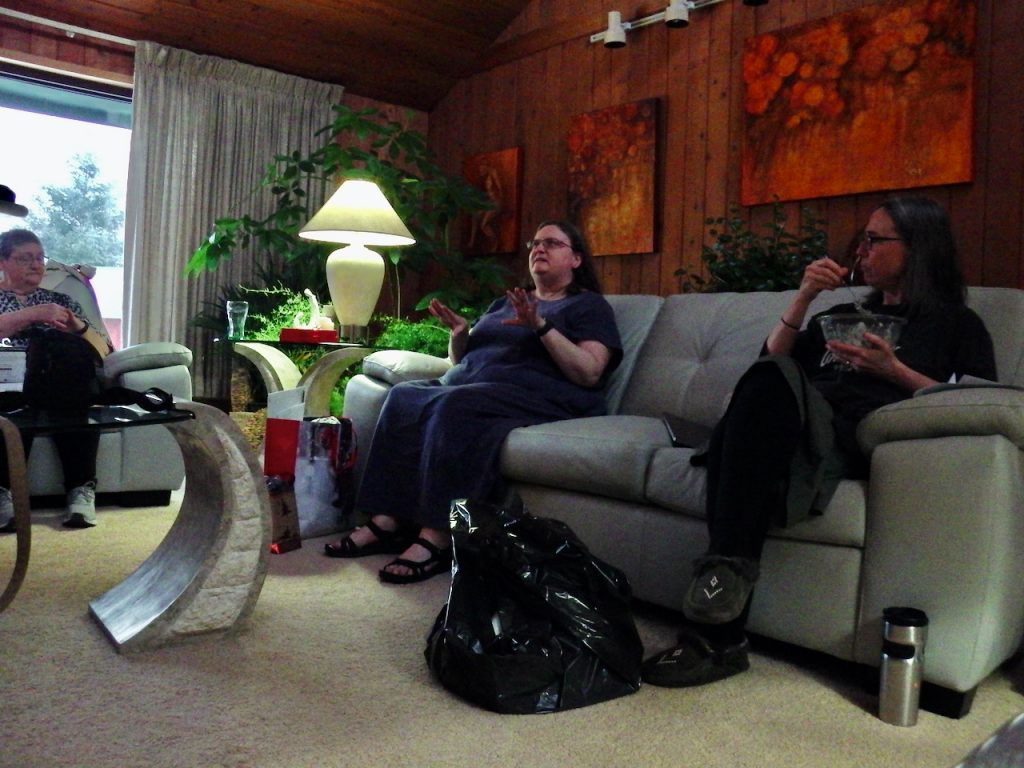 Sadly, our time on the St. Lawrence came to an end, and we had to say goodbye to the kitties, and to Dave & Brenda and their lovely home. These truly are the sweetest people you'd ever meet. They were so kind to us, and we dearly hope we can come back for another house-sit sometime in the future. Happily, it appears that Mom & Sis are going to do just that in early summer. So maybe we'll get to see a few new Nash & Ville pics.
So, we packed our bags and our little red car, and once again headed back up to Ottawa. We had a short stay at Kathy's place, before moving into our longer-term house sit back in the Glebe in Ottawa. This is the same wonderful old home we looked after last winter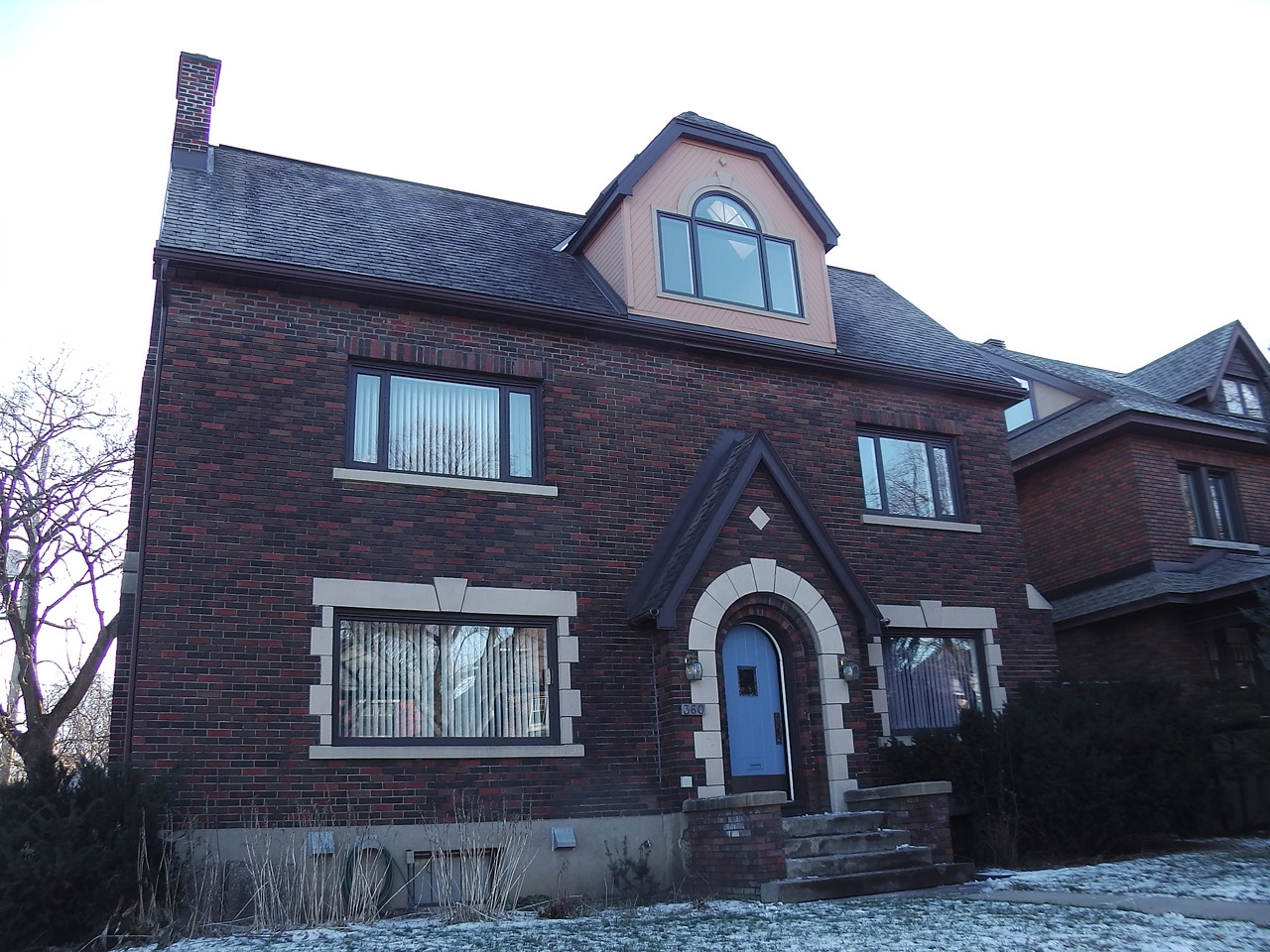 . It's in the neighbourhood where I grew up, with my childhood home a few blocks away (renovated since I lived there)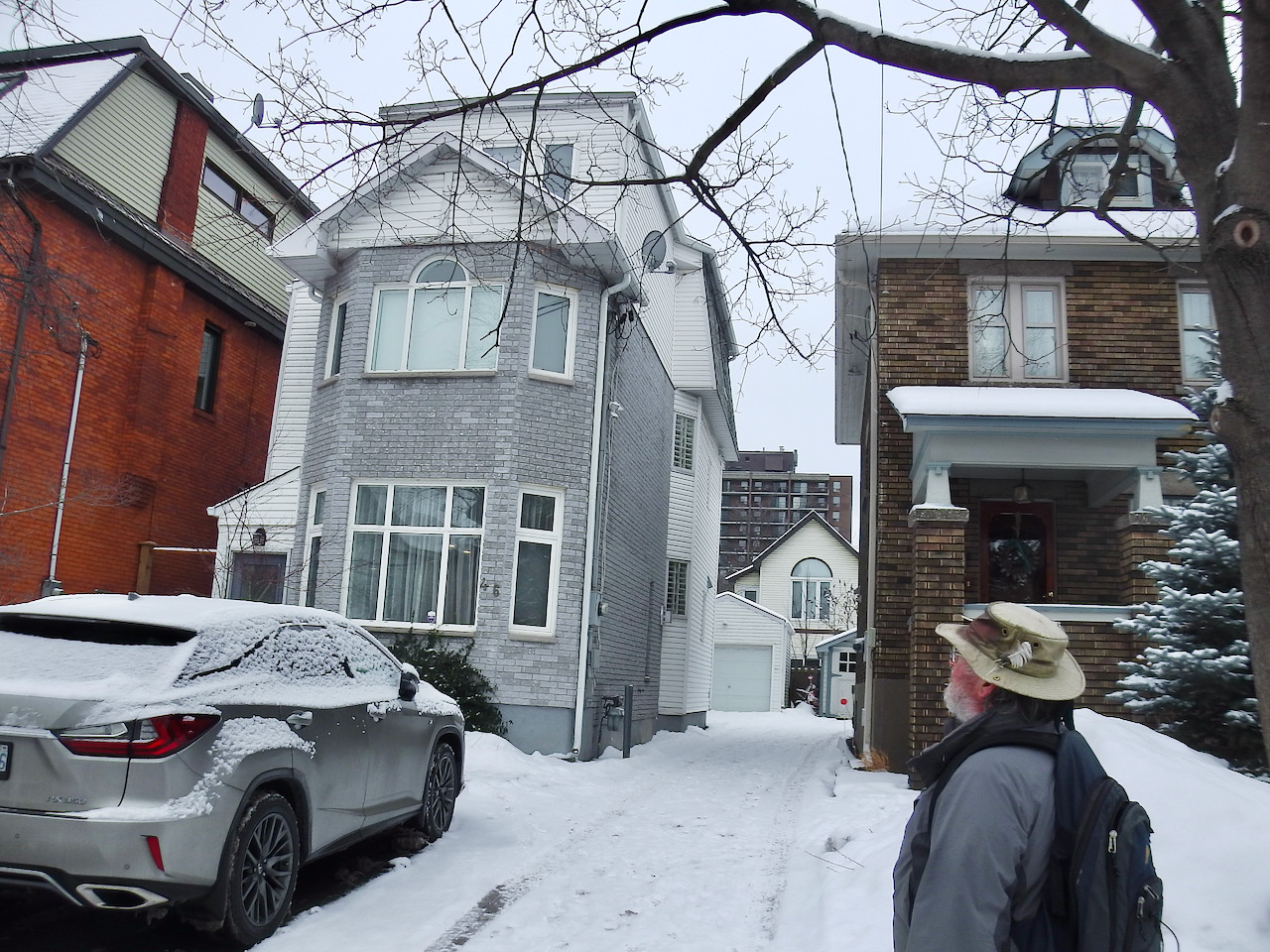 , my two elementary schools nearby, my junior high school about five blocks away, and my high school within sight of this house
. The church where I spent so much time singing and playing kill-ball is around the corner, and of course the Rideau Canal is a few short blocks away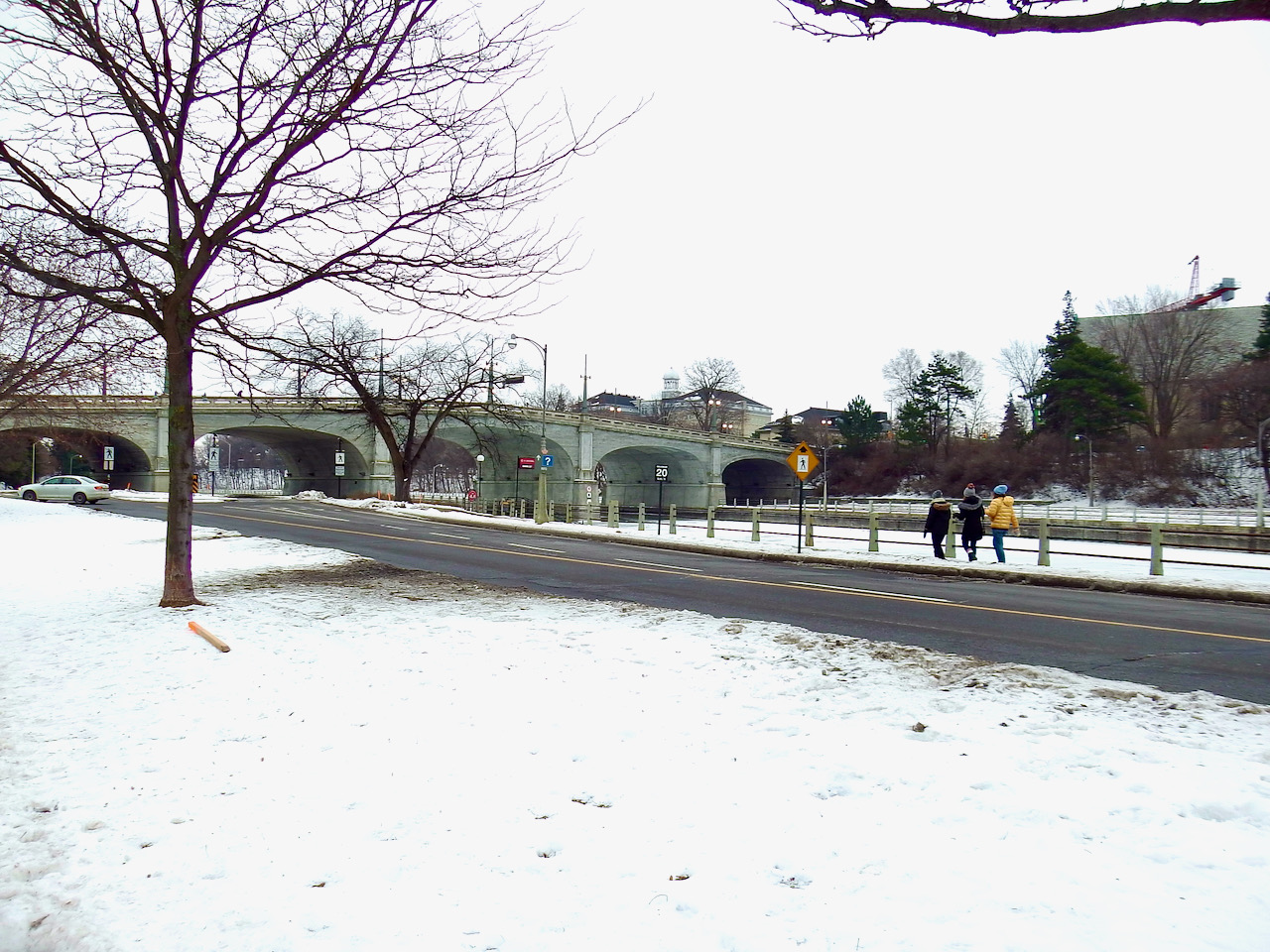 .
It's already been a snowy and cold winter here in Ottawa. Kinda like how I remember them being back when I was a kid. But with our previous year's experience under my belt, I'm being smarter about how to shovel, and where to put all the snow. This house is lovely, but they sure didn't think about snow clearing when they designed the driveway ☹️.
Unlike last year, Covid restrictions are not barring us from seeing Mom & Kathy, so they've been coming over every weekend. Once again, it's great to be able to extend a little of our hospitality, instead of the more normal reverse pattern.
For little Connor's birthday — can you believe he's eight!! — we pulled out the uke's and sang him his birthday song:
So now we settle in for the winter here. Already a month has flown by, but we have two more to go. Happily, our long-delayed house-sit over in Grand Bend, ON appears to be on again, so we expect to end our spring over on the shores of Lake Huron.
But for now we get to enjoy two more months in Ottawa, with each of us doing what we do best. Me, drinking: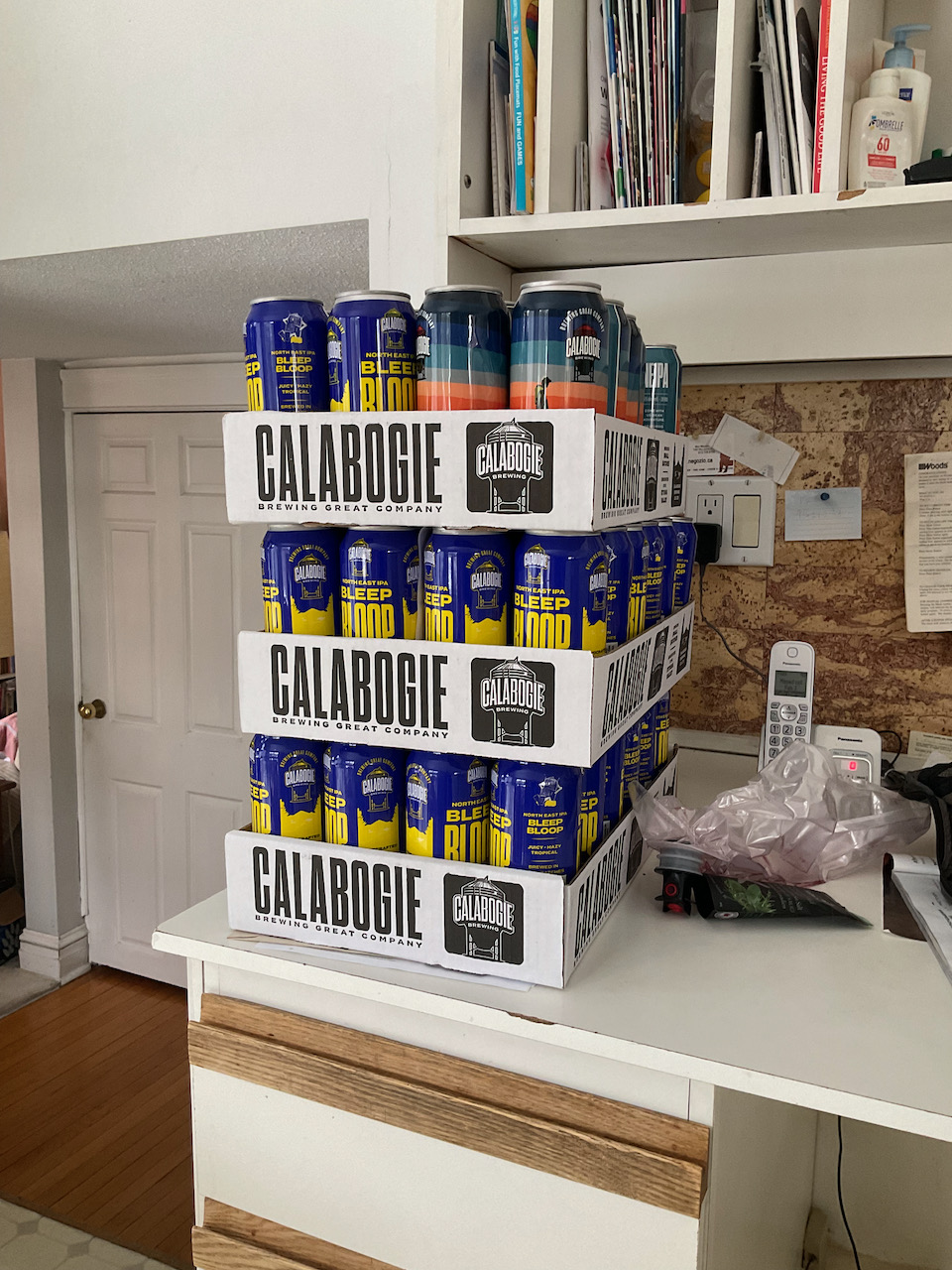 , and Ann exercising:
Addendum: While in London we learned that our boat cover had been completely destroyed by a Newfoundland winter storm, and this despite the valiant efforts of friends who have helped us in absentia along the way. We've since had another Lewisporte friend go on board and secure things as best as possible. All we can do now is hope old Pachina Mia can weather the winter and spring furies until we're able to reach her.